by Cindi McMenamin @CindiMcMenamin
Do you know what it's like to have the perfect friend?
Chances are, you would say your best friend is someone who has shared your past, shared a meaningful experience with you, or just someone who has "been there" for you.
Jesus is One who has always "been there" for me throughout my life.
I was fortunate enough to be introduced to Jesus as a young child. So, I remember Him being there—as my best friend—on the first day of kindergarten when I would've otherwise felt lost and alone. I remember Him giving me courage when I started to be afraid after accidentally locking myself in my grandmother's bathroom at the age of seven. I remember His powerful presence by my bed, where I lay for three weeks with scarlet fever at the age of nine.
My Best Friend was still by my side to comfort me when I, as a teenager, learned of my grandmother's death in a car accident and helped my mother deal with the loss.
During my adult years, Jesus ministered to me every morning when I was on my knees praying for my brother's safety as a soldier on the front lines of a ground war in the Middle East. When no one else knew what to say to give me strength and faith during that time, God's words (in His Word) were there every morning, every evening, holding me up, keeping me strong and hopeful.
And Jesus stayed with me – when I would have otherwise been alone – for three days in the cancer ward of a children's hospital as I watched my 18-month-old daughter undergo a series of tests to determine if she had cancer or leukemia. He listened to my questions, understood my anxiety, filled me with His peace, embraced me in His arms, and held my hand during the night when I couldn't sleep.
From fearful days as a child to uncertain times as a parent, I've never seen the Lord let me down. He was always there to comfort me when no one else was. He rushed to my side when no one else could. He knew what to say when no one else did. That is a true friend.
Proverbs 18:24 (HCSB) says, "A man with many friends may be harmed, but there is a friend who stays closer than a brother." Jesus said, "No one has greater love than this, that someone would lay down his life for his friends." (John 15:13 HCSB). That's the kind of friend Jesus has been. He has proved Himself to me over and over again.
Lord, thank You for being the Perfect Friend who sticks closer to me than anyone else, and who has always been there for me and always will.
TWEETABLE
He's Always Been There – insight from @CindiMcMenamin on @AriseDailyDevo (Click to Tweet)
About the author: Cindi McMenamin is an award-winning writer and national speaker who helps women strengthen their relationship with God and others. She is the author of 17 books including her best-selling When Women Walk Alone (more than 130,000 copies sold), God's Whispers to a Woman's Heart, and Drama Free: Finding Peace When Emotions Overwhelm You. For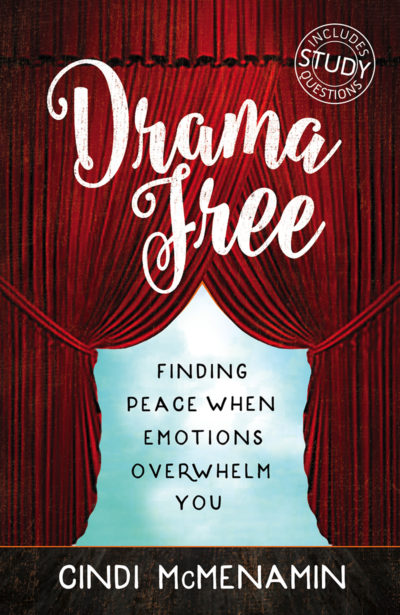 more on her books and resources to strengthen your soul, marriage, and parenting, or for more information on her coaching services to help you write the book on your heart, see her website: www.StrengthForTheSoul.com.
What Readers are Saying about Drama Free: It was a book I didn't want to put down. It was packed with Scripture, biblical truth, and helpful resources on how to diffuse drama that we all face in life.
Join the conversation: How has Jesus proved Himself to be a faithful friend to you in the past?