by Catherine Segars
A recent comment in an online Christian group I read recently showed how far our current "cancel culture" has infiltrated the faith: "Now that we understand that what David did to Bathsheba was sexual assault, what do you do with all of the Psalms?… Are the Psalms less desirable to you now? Are you able to separate the words of worship in them from the actions of the man?"
As Believers, we must be able to separate the words of the man from the actions of the man.
Why?
Because God does.
Why does God do this?
Because David genuinely repented.
In 2 Samuel, we read, "Then David said to Nathan, 'I have sinned against the Lord.' Nathan replied, 'The Lord has taken away your sin.'" (2 Samuel 12:13 NIV).
In David's beautiful song of transformation in Psalm 51, He pleads with God: "Do not cast me from your presence or take your Holy Spirit from me"  (Psalm 51:11 NIV)
If God does not cast David away, how can we? If God restores David, how can we discard that remarkable transformation and throw away his precious words?
We live in a culture that regularly "cancels" people for their mistakes. God doesn't do that. God offers us forgiveness. And He offers us redemption. If God offered David that redemption, who are we to withhold it? Who are we to cancel someone God has forgiven and say that his words are meaningless or forever tainted?
We must never forget, God chose Moses (a murderer), Jacob (a liar and a cheat), Rahab (a prostitute), Esther (an orphan), Matthew (a tax collector), Peter (a Christ denier and ear-slasher with a serious temper problem), Mary Magdalene (a demon possessed woman), and Paul (a terrorist) to be His instruments.
God doesn't pick pure instruments. God picks people with a past. This is the very heart of the Gospel message. The Gospel tells us that we are all hopelessly flawed, but God offers us forgiveness and redemption.
To deny David what God has given him is to put ourselves in the seat of the ultimate Judge. We aren't qualified to sit there. That seat is for God alone.
Cancel culture isn't new. In Luke chapter 7, Jesus addressed the cancel culture of His day by commending a repentant woman who had been discarded by some self-righteous religious leaders. Jesus educates the Pharisees saying: "Therefore, I tell you, her many sins have been forgiven—as her great love has shown. But whoever has been forgiven little loves little" (Luke 7: 47 NIV).
Like this sinful woman whom Christ forgave, David had been forgiven much. So he loved much. His words offer us the depth and breadth of the Gospel message, proving that God uses the worst sinners to show the magnitude of His grace. When we participate in cancel culture, we are professing that the sin of others is greater than our own. And we hold redemption hostage.
We must never forget that the heart of the Gospel is God's amazing grace. If we deny God's redemptive grace, we've missed the primary purpose of everything Jesus accomplished on the cross. We must never deny that grace to those who seek it. And we must never deny the work of redemption in the lives of those who have received it.
"Here is a trustworthy saying that deserves full acceptance: Christ Jesus came into the world to save sinners—of whom I am the worst. But for that very reason I was shown mercy so that in me, the worst of sinners, Christ Jesus might display his immense patience as an example for those who would believe in Him and receive eternal life." 1 Timothy 1:15-16 NIV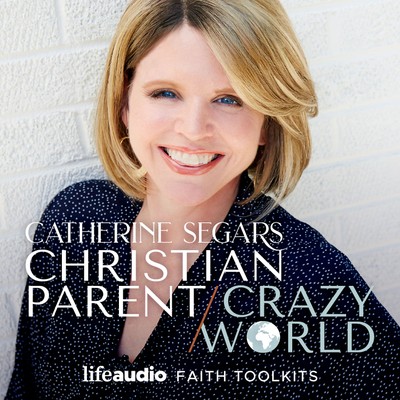 About the author: Catherine Segars is an award-winning actress and playwright—turned stay-at-home-mom—turned author, speaker, podcaster, blogger, and motherhood apologist. This homeschooling mama of five is the host of CHRISTIAN PARENT/CRAZY WORLD, a Life Audio podcast about raising godly kids in an ungodly world, and she is matron of the Mere Mother website, which delves into critical cultural issues that affect families and marginalize mothers. Catherine helps parents navigate through dangerous secular landmines to establish a sound Biblical foundation for their kids. You can find Catherine's blog, dramatic blogcast, and other writings at www.catherinesegars.com and connect with her on Facebook.
Join the conversation: Have you been tempted to join the Cancel Culture?