by Robin Gilbert Luftig @robinluftig
"…you will seek the Lord your God, and you will find Him if you search for Him with all your heart and all your soul."                                                        Deuteronomy 4:29 NASB
I stood in horror as the doctor's words sunk in: your son has a broken neck. Hours earlier he had attempted a backflip—as he had accomplished hundreds of times before—but this time he didn't make it over. He landed on his head and neck. There in the hospital my son tried to reach for my hand, but all he could do was offer a palsy-like movement.
Finally settled in his hospital room, I watched as the medication slowly took over and guided him to sleep. He lay there, neck braced and tubes of medication and monitors surrounding him. I pulled up a chair, leaned my forehead against the side of his mattress and readied my heart to pray. I knew I had an open channel to the Creator of the Universe and could speak to him about anything. This prayer needed to reach past all the clouds and stars. It needed to grab God's attention. Yet all I could say was, "Oh God … Oh God … Oh God … Oh God …."
Have you ever had a moment that shook you emotionally to the point where you had no words to speak, only utterances? Sometimes that's all we have to offer.
And sometimes that's enough. Comfort can be found in terrible situations, but it takes determination on your part. Moses told the Israelites, "…you will seek the Lord your God, and you will find Him if you search for Him with all your heart and all your soul" (Deuteronomy 4:29 NASB, emphasis added).
 So when all you have is Oh God … Oh God … Oh God, know the Holy Spirit is working on your behalf, interceding for you. After I prayed that day in the hospital room, 1 Peter came to mind.
"… though now for a little while you may have had to suffer grief in all kinds of trials, These have come so that the proven genuineness of your faith—of greater worth than gold, which perishes even through refined by fire—may result in praise, glory and honor when Jesus Christ is revealed." 1 Peter 1:5-7 (NIV).
The Apostle Peter wrote these words to the first century Christians who were experiencing persecution. He knew they needed encouragement to look beyond their circumstances. Those sentiments continue through today. When those words came to my mind there in the hospital while I waited for the doctor's prognosis, they brought peace to my heart. I knew no matter the outcome, God was still in control.
Dealing with the emotions surrounding trauma may take longer than you anticipated. Peace seldom relieves a dark situation with a one-and-done prayer. Continue reaching out and listening. That doesn't mean to return to the Oh God … Oh God … Oh God-type of conversation with God, but it does mean to remember Who is with you, cares for you, and is always in control.
Oh, and my son? His neck healed and he's an avid volleyball player in Chicago these days.
There are times when we cannot change circumstances, we can only experience them. But we don't have to experience them alone. Allow God to bring peace in all your storms.
TWEETABLE
Dealing with Horrific Circumstances – encouragement from @RobinLuftig on @AriseDailyDevo (Click to Tweet)
About the Author: Be grateful in everything—even the bumpy rides, is Robin Luftig's mantra in either writing for
non-fiction readers or speaking to audiences on the healing after tragedy. She's an award-nominated columnist for great magazines such as Leading Hearts, CBN.com, and many more. She is the author of two books, Learning to Bloom Again and the just released God's Best During Your Worst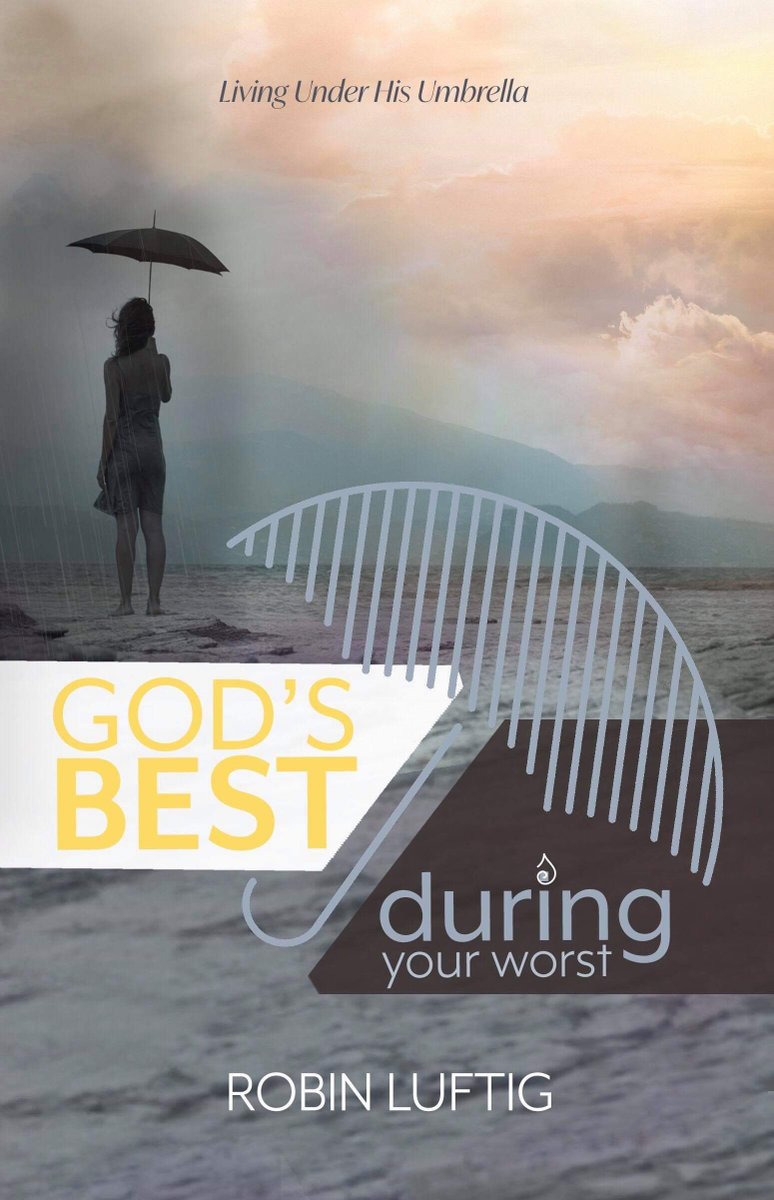 (Bold Vision Books) in March. Her first novel, Ladies of the Fire launches the end of 2020. Robin enjoys speaking all over the country and would love to be your next keynote presenter or workshop leader for your conference, retreat, or women's event.
Join the Conversation: Have you been able to be at peace in a terrible time in your life? Please share!