by Cindi McMenamin @CindiMcMenamin
…I came that they may have life and have it abundantly.  John 10:10, ESV
This morning I found myself focusing on what I don't have.
I hate it when I do that.
I have been given so much. A roof over my head. A family that I adore. A job that I love. Yet it is in my human (sinful) nature to focus on what I don't have, rather than to count my blessings.
Do you ever do that? Do you ever start thinking about an opportunity that hasn't come your way, places you haven't visited because you don't have the money, a certain measure of success you haven't yet attained, or a relationship or position in life you don't yet have?
Jesus said "The thief comes only to steal and kill and destroy. I came that they may have life and have it abundantly" (John 10:10, ESV).
You and I do have life in abundance when we focus on what God has given us – gifts in the spiritual realm that can help us through the physical realm. One of those gifts is His incredible power.
Scripture says, "For God gave us a spirit not of fear but of power and love and self-control" (2 Timothy 1:7 ESV). That means we have His Spirit to help us be bold when we would otherwise be fearful or timid, to help us love unconditionally when we otherwise could not, and to help us exert self-control.
And on days you and I feel especially weak, 2 Corinthians 12:9 tells us that Christ's power is perfected in weakness.
Do you know why you and I tend to worry and stress? We forget God's power. Do you know why we give up when we could otherwise succeed? We forget He is capable. Do you know why we shrink back when we could be moving forward?  We forget He can do all things.
Why else would we start in with our "what ifs?"
What if I can't get this done?
What if this bill is not something I can pay?
What if we can't work through this situation?
Approach this day remembering you can do all things through Christ who strengthens you (Philippians 4:13). Tackle any project that comes your way knowing God is able to do through you what is beyond you. And remember all that you do have today because you have His power. It is there for the asking.
Lord, thank You for giving me the power that resides in You. Thank You, too, that I am never left to my own devices, but I can call upon You at any time.
TWEETABLE
God's Gift of Power – insight from @CindiMcMenamin on @AriseDailyDevo (Click to Tweet)
About the author: Cindi McMenamin is an award-winning writer and national speaker who helps women strengthen their relationship with God and others. She is the author of several books including When Women Walk Alone (more than 145,000 copies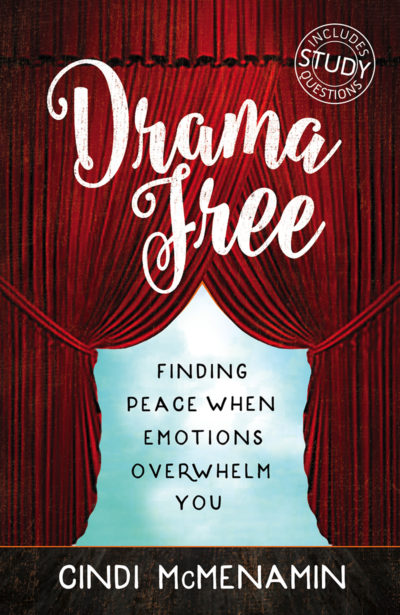 sold), God's Whispers to a Woman's Heart, and Drama Free: Finding Peace When Emotions Overwhelm You. For more on her books and resources to strengthen your soul, marriage, and parenting, or for more information on her coaching services to help you write the book on your heart, see her website: www.StrengthForTheSoul.com.
Join the conversation: Have you experienced the power of God when facing a challenge?